Fellowship in Clinical Trials at Penn Medicine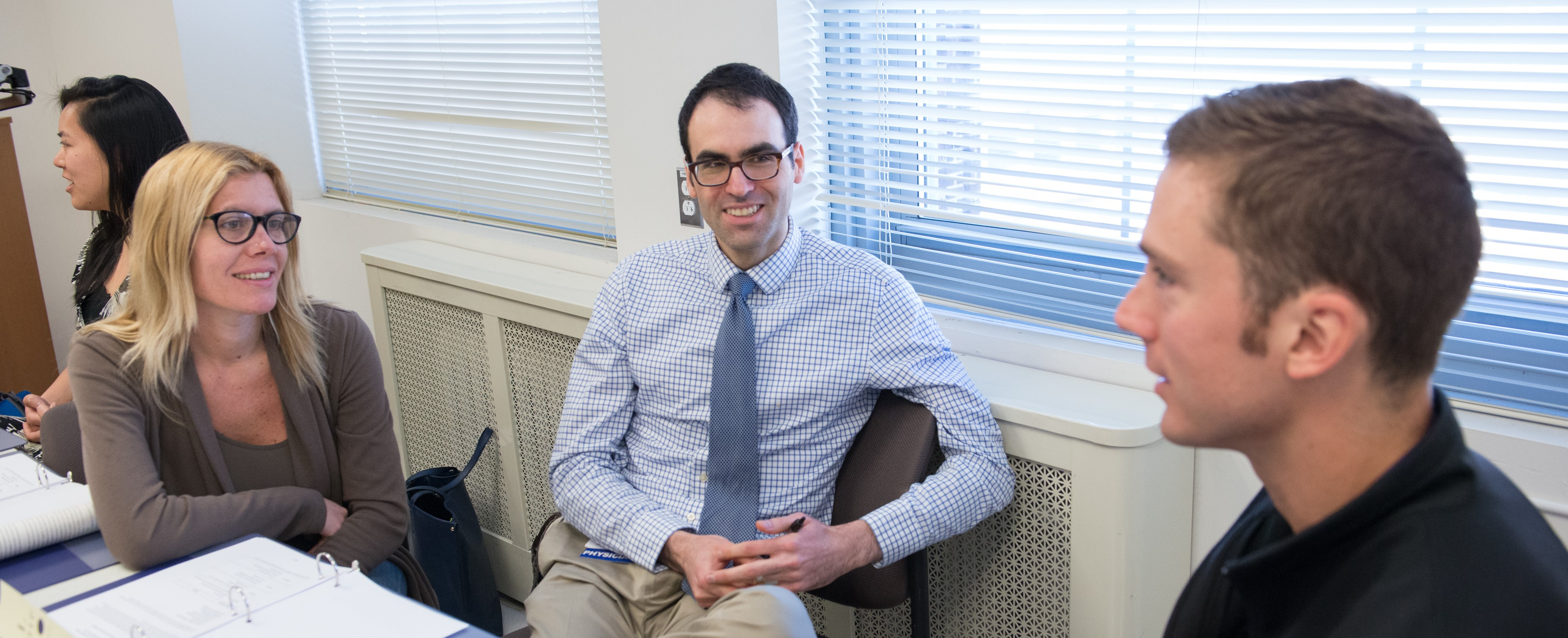 Developing the Penn Medicine Clinical Trialist Workforce
Clinical trial activity at Penn Medicine has steadily increased in volume and complexity over the past 5 years. Most of the growth has been evident in the realm of first/early-in-human studies. Coupled with the unprecedented opportunity to perform translational research based on preclinical discoveries in our labs, Penn Medicine is poised to continue to be leader in clinical and translational science.
Junior faculty are increasingly interested in playing a key role in facilitating the translation of preclinical studies into clinical development. As an institution we recognize that design, implementation and reporting of clinical trials is a form of science conducted in humans that requires specialized training. This Fellowship in Clinical Trials is designed to provide this training through education, mentorship, and the provision of protected time.
Check out the Inaugural Cohort here.
Application deadline for funding beginning July 1, 2020 is October 25, 2019.
Project Selection
The applicant will select an established clinical trialist as a mentor and have a phase 1 trial concept. The project is ideally based on Penn science and one where the fellow will serve as a lead investigator. Individuals who have first/early-in-human trials will receive priority.
Milestones will be established for each fellow. The product or output of this program is a fully developed trial that has opened to, and is ideally in the midst of, accrual by the end of year one. As a requirement of successful completion of the program the fellow will be expected to prepare a manuscript for submission or presentation at a national meeting.
Close section
Curriculum
Fellows will pursue a formal didactic series that will focus on:
Principles of drug development
Clinical trial design and protocol development
Operational study management, clinical trial execution
Regulatory principles
The option to advance to a more formal existing degree programs (MSCE or MSTR) will be made available.
Close section
Mentoring
Effective mentoring requires that the primary mentor dedicate substantial time to ensure personal and professional development of the mentee. We recognize the importance of strong mentoring attributes and the significant time required to mentor effectively, thus experienced clinical trialists will serve in this role.
Close section
Eligibility
Applicants will be committed to a career path in developing and implementing investigator initiated clinical trials
Applicants must have an MD degree
Applicants must be an Instructor or Assistant Professor at Penn as of July 1 2020
If Assistant Professor, applicants must be in their first three years of appointment
Close section
Clinical Trials Scholarship
ITMAT is providing a Clinical Trials Scholarship to support the Clinical Trials Fellows.
The Scholarship will provide:
Up to 25% protected time to dedicate towards the fellowship for two years
The Clinical Trials Scholarship is part of the suite of ITMATEd Career Development Awards
Close section
Application
Only one application is required for both the Fellowship Program and Fellowship Scholarship. All eligible applicants who apply during the fall application cycle are considered for the scholarship.
The application includes the following required items:
Application Form which includes:
Curriculum Vitae
Personal statement: a one page description of the applicant's career goals and how the fellowship will support these goals
Research plan: 2-3 page description of proposed trial or clinical protocol
Letter of Support from Primary Mentor emailed to Jessica German.
The mentor's letter of support should include the following:
The commitment to mentor the candidate
The suitability of the candidate for the fellowship
The mentor's prior experience mentoring clinical researchers
Please comment on the candidate's access to clinical research support staff
As an appendix, the mentor should provide:
List of trials you have conducted as PI
Documentation to show how the trial is funded (ie budget, contract, or similar documentation)
Please Note: Applications received after the deadline or incomplete applications will not be considered.
Close section
---
If you have questions, please contact:
Director of Education, Rachel McGarrigle, MSEd
Program Director, Emma Meagher, MD
---
Back to Funding Overview