2015 SUIP Student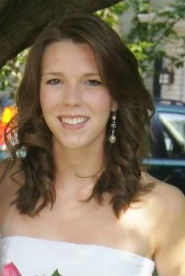 Abigail Dove
Swarthmore College



ABOUT ME
I am a rising senior at Swarthmore College, where I have had the pleasure of engaging in several semesters of previous neuroscience research in the domains of both neurobiology and cognitive psychology. Most significantly my senior thesis research pertains to the neurobiology of sleep plasticity in Drosophila (the fruit fly) and investigates the capacity of the animals' wakeful social experiences to alter their sleep architecture. My involvement in Penn's CTSA program has enhanced the appreciation for scientific research that I initially fostered at Swarthmore. I have had the incredible intellectual opportunity to study sleep neurobiology from both a mammalian and invertebrate perspective, and, as I deliberate my post-graduation plans, feel truly informed about the climate of a career in academia.
MY EXPERIENCE WITH THE SUMMER UNDERGRADUATE INTERNSHIP PROGRAM
I am drawn to neuroscience because of the way it challenges researchers to engage in multiple levels of analysis. A single line of research often requires behavioral, anatomical, and molecular analysis, meaning that my time spent in lab is very diverse. In a typical week I am involved in everything from running mice through behavioral learning paradigms, using immunocytochemistry to stain brain slices for imaging, or using biochemical techniques to determine protein expression levels in a brain area of interest. The challenge of this environment perpetuates my enthusiasm for neurobiology and scientific research in general, and has exposed me to several new techniques in a short period of time. I enjoy that my time is spent here surrounded by interesting labmates with such diverse expertise, and that my benchwork is punctuated by the CTSA seminar series and translational research course - two extremely valuable programs that enhance my understanding of the complexity of translational research and provide the unique opportunity to hear firsthand from some of Penn's most prolific figures in this field.
In large part because of the insight I gained here at Penn and through the CTSA program's career development workshops, I am confident that research will be an integral part of my future career and feel well-prepared to embark on the graduate school application process. I spent last semester abroad enrolled in a psychopharmacology program in Copenhagen, Denmark and would ideally like to return to a Scandinavian university to pursue my graduate studies.
MY EXPERIENCE IN THE LAB
I am spending the summer in Dr. Ted Abel's neurobiology lab at the Smilow Center for Translational Research. Using the mouse as a model system, the lab's focus is elucidating the molecular mechanisms of long-term memory storage, with an emphasis on the role of sleep in this process. It is a relatively large lab, and I work under the supervision of a post-doc and a 4th year graduate student. In addition to enabling me to contribute to their projects (which focus on, respectively, aging-related changes in sleep and the role of astrocyte signaling in sleep homeostasis and memory consolidation), my mentors have assisted me in initiating a small project of my own, characterizing epigenetic changes that occur as a result of sleep deprivation.