2015 SUIP Student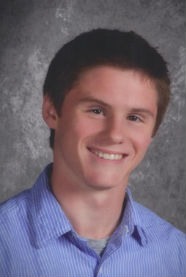 Dave Mix
Franklin & Marshall College



ABOUT ME
My career aspirations span many disciplines, with interest in the FBI, medicine, science, and computer science, but no matter where I end up, this experience will be very useful. I aspire to be a medical doctor in some capacity in the future. My non-academic interests include soccer and photography.
MY EXPERIENCE WITH THE SUMMER UNDERGRADUATE INTERNSHIP PROGRAM
I chose the CTSA program because it was the opportunity to work in a world renowned research lab studying something very pivotal in my life: type 1 diabetes. As a pre-med student whose interest was spawned by my own medical issue, working in a biomedical lab to address that disease and see the cutting edge research that goes into its eventual cure gave me the wonderful opportunity to research my own disease from a basic science standpoint. But the biggest surprise was how great the people in the research lab were. Beyond the science, the people in the lab and the friendly atmosphere the PI, Klaus Kaestner, created with its members made the lab a truly special and didactic place.
MY EXPERIENCE IN THE LAB
The biggest challenge and anxiety for me, coming in as a math and chem major, was my lack of experience in biology itself. I'd done research in a few different fields in chemistry but never in biology, and I never even had basic biology classes as background for the research. However, merely working in the lab, researching concepts, teaching myself the background information, and learning the necessary skills for various techniques and projects propelled me into a greater understanding of biology and medicine, and eventually I even passed the place where prior research and biology classes would have taken me.