2015 SUIP Student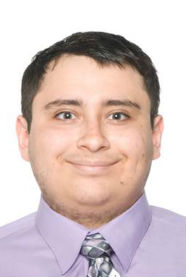 Luis Rivas
Haverford College



ABOUT ME
I am a hispanic and low-income male who was born in Ecuador and grew up in Chicago. I go to Haverford College and major in Music, though I am on a pre-med track and plan to go to med school in the future. I want to become a general physician so I can help people in my community who come from a similar background as I do, whether it be hispanic or low income. I am motivated by my current primary care physician, Dr William Otero, who has been a prime example of the kind of doctor I want to become. I am also motivated by the death of my sister Victoria and by the life of my brother Carlos, both of whom suffered from the same rare and deadly disorder known as Osteopetrosis.
MY EXPERIENCE WITH THE SUMMER UNDERGRADUATE INTERNSHIP PROGRAM
I chose the CTSA because I wanted an extended lab experience, which I have been lacking recently due to my choice of a major. I also wanted to explore research as a potential future path, while also keeping a main focus on my medical endeavors. In terms of surprises, I will admit that my experience here has unexpectedly convinced me to view research under a more attractive light. I have always felt my future to be exclusively clinical, but I am definitely reconsidering my options.
MY EXPERIENCE IN THE LAB
I work in a comfortable, small lab. One of the perks of working in a small lab is that I get to know and spend time with everyone in a welcoming environment. By getting to know and spend time with everyone, I was able to ease into my novel lab experience without feeling isolated or confused. They included me in lab meetings, invited me to get togethers, and were patient enough to teach and guide me even given my lack of lab experience. We had a barbecue not too long ago, and they were more than happy to include me even though they had only known me for a short period. They helped to refine my skills with handling mice, running PCR, and running Western Blots. These are only some examples of what my lab mates do to teach me and help me feel welcome.