2015 SUIP Student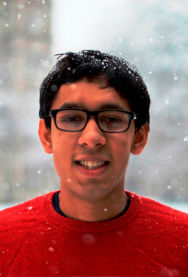 Samip Sheth
The University of Pennsylvania



MY EXPERIENCE WITH THE SUMMER UNDERGRADUATE INTERNSHIP PROGRAM
My time with the CTSA SUIP program has been phenomenal. Interacting with distinguished scientists and physicians, attending numerous research and career seminars, and engaging in a robust program curricula all complement my research—and add the scientific enrichment that I need to pursue a career in translational medicine. While my work in the lab continues to progress, I have also made good friends—some of whom are my roommates—with my fellow peers in SUIP. This experience has definitely been outstanding; it provides me with translational medicine knowledge today while preparing me to enter the field as a physician-scientist in the future.
The mentorship and support given by the program director, Dave Manning, PhD, has been excellent. His generosity of time and input, whether meeting with me individually or attending weekly events with SUIP students, reflects the thoughtful curation of the program. In addition, Dr. Manning leads a class that explores translational medicine. As a component of our program, the class has been particularly interesting and informative.
MY EXPERIENCE IN THE LAB
I work in a lab led by Dan Rader, MD—we investigate novel pathways regulating lipid and lipoprotein metabolism. Genome wide association studies have identified and implicated sortilin (gene SORT1) with LDL cholesterol and coronary heart disease, guiding my line of research. Through various mouse models, I examine the role of sortilin in the heart, whereby I hope to gain mechanistic understanding of cardiac function and failure. Ultimately, this research may also provide therapeutic insights, as in how to indict and ameliorate heart failure.