CTSA: Clinical & Translational Science Award
CTSA Leadership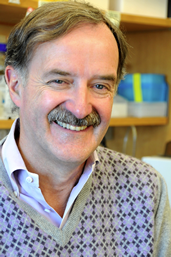 Garret A. FitzGerald, MD, FRS
Principal Investigator
Website
FitzGerald Lab Site
Email: garret@upenn.edu
Dr. FitzGerald has overall responsibility for the administrative guidance of the program, its structural coherence and integration and scientific direction. Dr. FitzGerald is a well established investigator in the translational therapeutics of prostaglandins and related bioactive lipids. His work ranges from the use of cellular and animal model systems through detailed study of disease mechanism and drug action in humans to involvement in epidemiological analyses and randomized clinical trials. His work integrates a variety of technology platforms including the use of mass spectrometry to identify and develop quantitative assays for biomarkers; emerging quantitative methodology in lipidomics and proteomics; genomics and bioinformatics approaches to analysis and integration of translational data sets. He serves as Director of the Institute for Translational Medicine and Therapeutics (ITMAT), Assistant Dean for Translational Research in the School of Medicine, and was previously PI of the Penn GCRC now known as CHPS. Dr. FitzGerald was Chair of the Department of Systems Pharmacology and Translational Therapeutics from 1996-2018. He has received many distinctions including the Boyle Medal and the Grand Prix Lefoulon-Delalande of the Institute de France.
---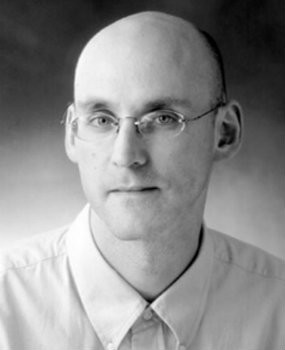 Richard Aplenc, MD, PhD, MSCE
Co-Director
Website:
Email: aplenc@email.chop.edu
Dr. Aplenc is the Chief Clinical Research Officer at the Children's Hospital of Philadelphia and the Section Chief for Hematologic Malignancies in the Division of Oncology. Dr. Aplenc's research focus is in pediatric acute myeloid leukemia (AML) with ongoing translational research projects. He currently leads a Hyundai Quantum Award to characterize the AML blast cell surfaceome and a first in child trial of a CD33 directed chimeric antigen receptor for children with relapsed and refractory acute myeloid leukemia. He also serves as the Vice-Chair of the Children's Oncology Group AML Strategy Committee. Dr. Aplenc is a Professor of Pediatrics in the Department of Pediatrics with a secondary appointment in the Department of Biostatistics, Informatics, and Epidemiology.
---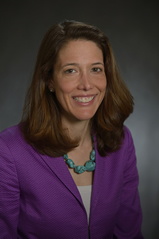 Anne Rentoumis Cappola, MD, ScM
Co-Director
Website
Email: acappola@mail.med.upenn.edu
Dr. Cappola is Co-Program Director of the CTSA and Co-Director of the Center for Human Phenomic Science. She is recognized as a leader in translational research at the intersection of endocrinology and geriatrics, combining population-based and mechanistic research studies to identify the hormonal underpinnings of human aging. Her scientific contributions have led to changes in treatment recommendations for thyroid disorders in older individuals. She has also pioneered studies in human subjects that seek to determine the role of endocrine abnormalities in age-associated frailty.She is an elected member of the American Society for Clinical Investigation and the Interurban Clinical Club and an Associate Editor for JAMA. She is Professor of Medicine and Assistant Director of ITMAT.
---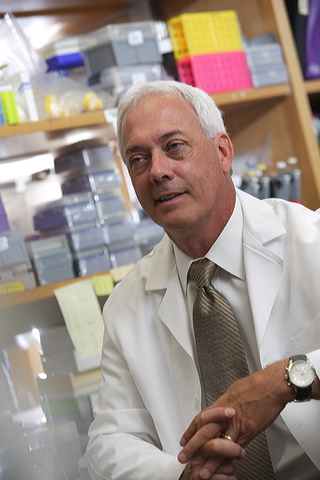 Glen N. Gaulton, PhD
Co-Director
Website
Email: gaulton@mail.med.upenn.edu
Dr. Glen Gaulton is Co-Director of the CTSA with responsibility for integration of the program education and training components. Dr. Gaulton is currently Vice Dean and Director of the Center for Global Health, and Professor of Pathology and Laboratory of Medicine at the University of Pennsylvania Perelman School of Medicine. In this capacity Dr. Gaulton oversees the full scope of global heath activities in the school with a mission to improve health equity worldwide through improved awareness and access to care, discovery and outcomes based research, and comprehensive educational programs grounded in partnership. Dr. Gaulton is an experienced investigator and mentor with aligned research interests in the area of viral pathogenesis, early detection of pathogen infection, and outcomes research in global health. Prior to his current role, he served for 16 years as the lead scientific officer of the Perelman School. In this capacity he supervised all aspects of the School's research and research training enterprise; here he played a key role in launching the ITMAT and in establishing multiple graduate programs integral to the CTSA.
---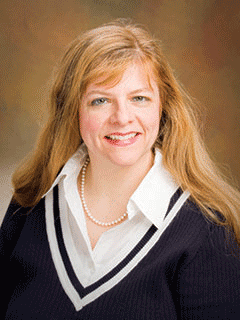 Lorraine L. Katz, MD
Co-Director
Website
Email: katzl@email.chop.edu
Dr. Katz is Co-Director of the Center for Human Phenomic Science. Dr. Katz is a pediatric endocrinologist with a particular interest in patient-oriented research relating to carbohydrate disorders and insulin-like growth factors. Dr. Katz is Professor of Pediatrics at the University of Pennsylvania and CHOP. She has been recognized as a researcher by being asked to serve on Scientific Review Groups at the National Institute of Diabetes, Digestive and Kidney Diseases. Ultimately, she would like this research to lead to the development of medical strategies to improve the outcomes of diabetes in youth. Dr. Katz has been elected to membership in the Lawson Wilkins Pediatric Endocrine Society, the American Diabetes Association, the Society for Pediatric Research, and is a Fellow of the American Academy of Pediatrics. She has published over 150 original articles, abstracts and chapters.
---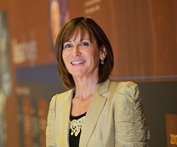 Emma A. Meagher, MD
Co-PI
Director, Translational Science Education
Website
Email: emma@upenn.edu
Emma A. Meagher, MD, directs the Education and Training components of the CTSA. Dr. Meagher's research interest is in the development of novel therapeutics in dyslipidemia, and her educational interests are in the fields of translational research methodology and career development for graduate, pre- and postdoctoral students, and novel modalities for education in pharmacology for undergraduate medical students. To this end, she directs the university's Pharmacology curriculum and is Program Director for ITMAT's Translational Research Training Program. Within the Perelman School of Medicine, Dr. Meagher serves as Professor of Medicine and Pharmacology, Vice Dean and Chief Clinical Research Officer, Senior Associate Vice Provost for Human Research, Associate Dean of PSOM Master's and Certificate Programs, and Director of Translational Research Education. She is also a Past President of the Association for Clinical and Translational Science (ACTS). Dr. Meagher has been the recipient of many awards, including the university's highest teaching honor, the Lindback Award for Medical Education (2005), and the Alpha Omega Alpha Robert J. Glaser Distinguished Teacher Award from the Association of American Medical Colleges (2014).
---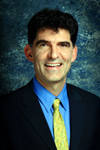 Daniel J. Rader, MD
Co-Director
Website
Email: rader@mail.med.upenn.edu
Dr. Rader is the Chair for the Department of Genetics, and the Chief for the Division of Translational Medicine and Human Genetics within the Department of Medicine, Associate Director for the Institute for Translational Medicine and Therapeutics (ITMAT), and Co-Director of the Penn Medicine Biobank. Dr. Rader has used human genetics and model systems to elucidate novel biological pathways in lipoprotein metabolism and atherosclerosis in his research. His lab discovered and characterized the enzyme endothelial lipase, demonstrated its effects on high density lipoproteins (HDL) in mice, and then found that loss-of-function mutations in the gene cause high levels of HDL in humans. He is among the world's leaders in using both humans and model systems to dissect the functional genomics of human genetic variants associated with plasma lipid traits as well as coronary heart disease. He has had a long interest in Mendelian disorders of lipoprotein metabolism and has a strong translational interest in development of novel therapies for these disorders. He was involved in the identification of the molecular defect in a rare genetic disorder causing very low levels of low density lipoproteins (LDL), which spurred the development of inhibitors of this protein to reduce levels of LDL. Indeed, when one such drug was abandoned by a pharmaceutical firm, he went on to oversee its development for the orphan disease homozygous familial hypercholesterolemia (HoFH), characterized by extremely high levels of LDL and heart disease in childhood. This decade-long endeavor led to FDA and European approval of lomitapide, the first effective medication for the treatment of HoFH. He holds numerous distinctions and awards in the area of Translational Research, including from American Heart Association, the Burroughs Wellcome Fund and the Doris Duke Charitable Foundation. He has been elected to the American Society of Clinical Investigation, to the Association of American Physicians, and to the Institute of Medicine.
---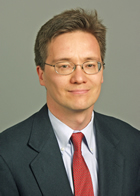 Kevin Volpp, MD, PhD
Co-Director
Website
Email: volpp70@upenn.edu
Dr. Volpp has direct responsibility of oversight of efforts to expand CTSA activity in the population health management space. He is overseeing a new pilot program around the use of mobile technologies and testing ways to use these to increase ongoing patient engagement and patient health. Dr. Volpp is the Director of the LDI Center for Health Incentives and Behavioral Economics, 1 of 2 NIH-funded Centers in Behavioral Economics and health and is well known for pioneering work in the use of financial and social incentives to improve patient engagement and for chronic disease management. He is a Professor at the School of Medicine and the Wharton School and is Vice Chairman of the Department of Medical Ethics and Policy as well as Co-Director of the Penn Medicine Center for Health Care Innovation. He has garnered numerous awards for his research including election into the Institute of Medicine, the British Medical Journal Group Award for Translating Research into Practice, article of the year awards from multiple societies, and a Presidential Early Career Award for Scientists and Engineers. He served on the Editorial Board of the Annals of Internal Medicine and is now a Contributing Writer to JAMA.