Overview of ITMATEd Funding Opportunities
The Institute for Translational Medicine and Therapeutics (ITMAT) is pleased to announce a request for applications for education programs in clinical and translational science. The continued support of the NIH Clinical and Translational Science Award (CTSA) has increased our program offerings and funding opportunities. Please share widely.
Application deadline for funding beginning July 1, 2020 is October 25, 2019.
---
Choose your stage of training as of July 1, 2020 to learn more:
---
ITMAT Education Programs Eligible for Funding
Programs
Applicants are encouraged to contact Rachel McGarrigle, Director of Education,
to discuss which program is best aligned with their learning objectives and career goals.
Close section
Summary Table: ITMAT Education Funding by Level of Training
Education Opportunities Eligible for ITMAT Funding Mechanisms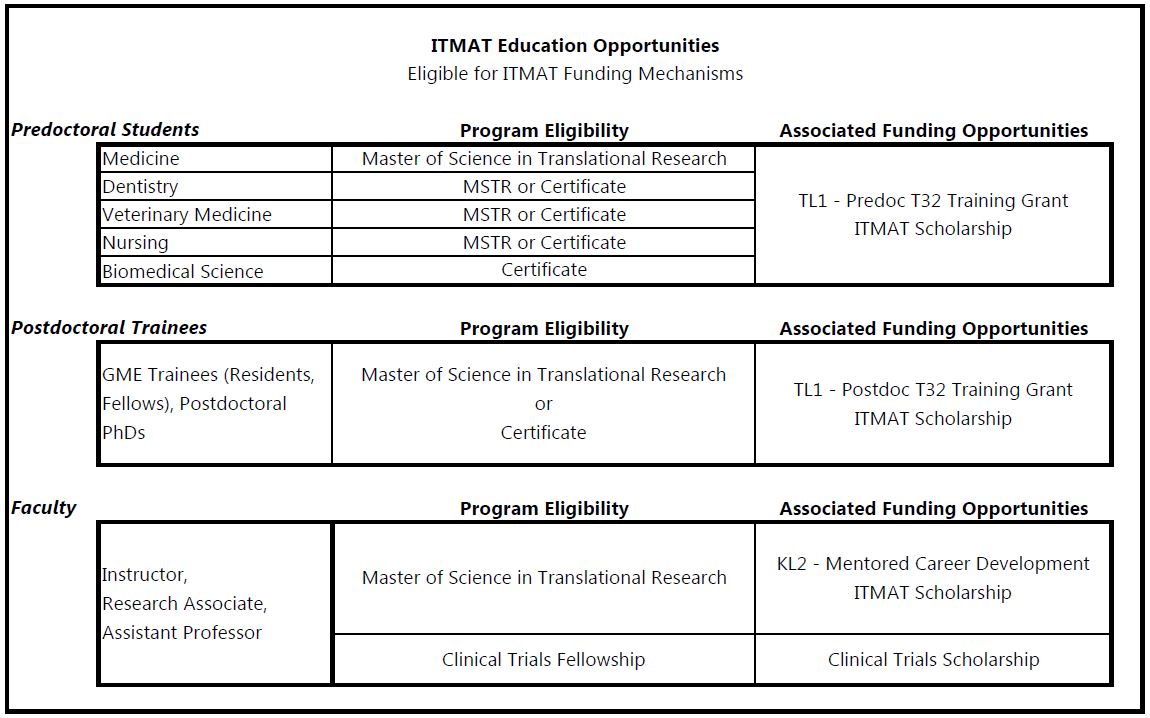 Predoctoral Funding | Postdoctoral Funding | Faculty Funding
Close section