Investigational Drug Service (IDS)
---
Announcements
---
Welcome to the Investigational Drug Service (IDS)!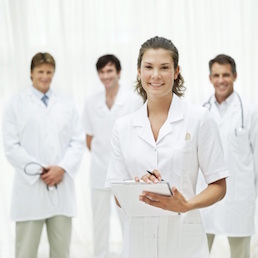 We are the research pharmacy for the University of Pennsylvania community. We're a core facility for the Perelman School of Medicine, able to provide services to investigators throughout any school on campus, as well as to the University of Pennsylvania Health System and its affiliates.
We provide a wide range of services related to medications, natural products, biologics and medical devices. Our inventory management system is state-of-the-art and our facilities are continually monitored and highly secure.
---
Are you a new study coordinator or investigator?
Click on Information for Coordinators to see a guidebook written just for you!
Additionally, for a decision tree on which trials must involve the IDS and which are optional, please see below.Also look in KnowledgeLink for an upcoming IDS Orientation; these are small group sessions and staff are available to answer your questions.
View decision tree
Type or Location of Patients
IDS Involvement
Comments
HUP Inpatients
(Hospital of the University of Pennsylvania, 3400 Spruce St)
REQUIRED
All medications must be prepared/dispensed through IDS, or with IDS oversight. Studies that require 24/7/365 access to first doses, may require assistance by HUP pharmacy, but are still managed through IDS.
PMC Inpatients
(Presbyterian Medical Center, 51 N. 39th St)
DEPENDS
The PMC inpatient pharmacy (215-662-8213) must be contacted. IDS will provide assistance to PMC on their request, or will coordinate with PMC when study activity involves multiple locations.
PAH Inpatients
(Pennsylvania Hospital, 800 Spruce St)
DEPENDS
The PAH inpatient pharmacy (215-829-6540) must be contacted. IDS will provide assistance to PAH on their request, or will coordinate with PAH when study activity involves multiple locations.
CTRC
(Clinical and Translational Research Center)
HUP – YES
PMC – YES
CHOP – DEPENDS
The IDS works closely with the CTRC staff at both HUP (160 Dulles Bldg) and PMC (3 and 4 Mutch Bldg) to provide services for all trials, both inpatient and outpatient. For CHOP units (inpatient and 3535 Market St), primary services are provided by the CHOP research pharmacist (215-590-4470) with IDS assistance when needed.
Outpatients (on or off campus) – depends on activity:
Pre-packaged industry trials (dispensing only, no preparation or repackaging)
OPTIONAL
IDS may provide services for these trials on request, or when an unblinded 3rd party is needed. Clinics may manage these medications if they are stored, secured and labeled properly.
Repackaging
REQUIRED
IDS should be involved in the transfer of product into new containers, to ensure that proper accountability is done, proper labeling is applied, proper packaging is used and that the process is done in a clean environment.
Compounding or Manufacturing
REQUIRED
IDS must be involved whenever products are prepared from other materials.
Sterile Products
DEPENDS
Simple vaccinations or administration of pre-filled syringes may be suitable for handling in clinic (see above); anything more complex (including preparation of IV infusions or injections) must involve IDS.
Distribution to Other Sites
REQUIRED
IDS should be involved when medications are going to be distributed to other sites. Often there are other regulations – including state laws in the receiving state – that may apply.
Unrelated sites – including unaffiliated clinics or other institutions
OPTIONAL
IDS is able to provide some services to clinics or other institutions on request. External user fees, which include F&A ('overhead') costs which the university collects from IDS, generally apply.
Close section
---
Do you need to schedule an appointment?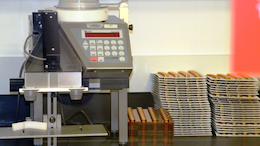 Online Scheduler App
Appointments are needed for all visits — including site qualifications or tours — due to the large number of visitors the IDS accommodates every day.
---
Are you a Monitor or Auditor?
Are you a monitor or auditor planning to visit the IDS for the first time? Click Study Monitor Information to see the latest edition of our flyer, which contains:
a staff directory,
shipping instructions,
a description of our facilities, inventory system and temperature monitoring,
as well as instructions for scheduling visits.
As a reminder, all visits must be scheduled. The IDS has a dedicated workroom for monitoring activities, with copier, shipping supplies and wireless internet available, however it can be used by one monitor at a time.