ITMAT Symposium
2023 ITMAT SYMPOSIUM
The 2023 ITMAT Symposium will again enlist outstanding speakers from the U.S. and abroad to address topics of direct relevance to translational science. The theme this year will be "Origins, Emergence, Prediction and Perception of Disease: A Quantum of Solace".
Dates:
Monday and Tuesday, October 9–10, 2023
Agenda:
Registration:
Registration is now open. The symposium is free to attend but there is a fee for the dinner held at the College of Physicians.
In Person Registration is available here: https://upenn.irisregistration.com/Site/itmat2023
Virtual Registration is available here: https://mediasite.med.upenn.edu/mediasite/Channel/itmat-symposium-2023 (Use passcode: ITMAT23)
For inquiries please contact: citani@upenn.edu
---
2023 Featured Speakers:
Gwen Robbins Schug, PhD, University of North Carolina, Greensboro
Anne Stone, PhD, Arizona State University
Luis Barreiro, PhD, The University of Chicago
Sarah Tishkoff, PhD, University of Pennsylvania
Michael D. Kessler, PhD, Regeneron Pharmaceuticals, Inc.
Russ B. Altman, MD, PhD, Stanford University
Sebastien Talbot, PhD, Karolinska Institute
Rachel Zaguri, PhD, The Hebrew University
Niels Eijkelkamp, PhD, Utrecht University
Scott Vrieze, PhD, University of Minnesota
Robert Jenq, MD, University of Texas
David M. Holtzman, MD, Washington University School of Medicine, St. Louis
Ahmad (Mo) Khalil, PhD, Boston University
Matthias Mann, PhD, Copenhagen University
Joakim Lundeberg, PhD, KTH Royal Institute of Technology
Gad Asher, MD, PhD, Weizmann Institute of Science, Israel
David Kelley, PhD, Calico Life Sciences
Maziar Divangahi, PhD, McGill University
Makoto Nakanishi, MD, PhD, University of Tokyo
Edward E. Morrisey, PhD, University of Pennsylvania
Vidyalakshmi (Vidya) Chandramohan, PhD, MBA, Duke University
Casey Greene, PhD, University of Colorado, Anschutz
Garret A. FitzGerald, MD, FRS, University of Pennsylvania
Dinner speaker: Shirley M. Tilghman, OC FRS, President Emeritus, Princeton University
---
2023 Symposium Sponsorship: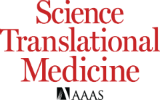 ---
Past Symposia Highlights